Elevate Your Car's Appearance with Our Exquisite Detailing Services
At Car Detailing Central Coast – Ceramic Coating & Paint Protection, we take great pride in providing top-quality automotive services beyond conventional car wash and detailing. Our team of skilled professionals is dedicated to enhancing the appearance and protection of your vehicle. As experts in the field, we specialize in meticulous paint correction, ensuring your car's paintwork regains its original condition. With our passion for perfection and the use of cutting-edge technology, we offer unrivaled paint protection services, to keep your vehicle looking stunning for years to come. Trust us to elevate your car's aesthetics and safeguard its beauty.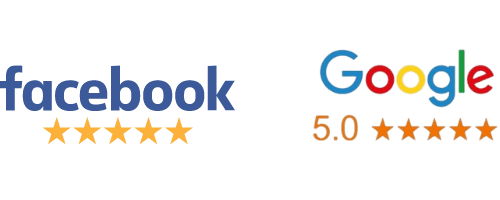 What is Paint Correction?
Car Detailing Central Coast offers a meticulous and advanced paint correction process with the goal of bringing back the pristine appearance of your vehicle's paint, either restoring it to its original condition or even surpassing its factory-like state. Over time, various environmental and human factors can lead to imperfections such as swirl marks, scratches, water spots, oxidation, and other blemishes accumulating on your car's paint.
We understand that your vehicle is more than just a means of getting around; it represents an investment and a source of pride. With our paint correction service in Central Coast, we employ cutting-edge techniques, use high-quality products, and rely on skilled technicians to carefully eliminate these imperfections, giving your car a beautiful, showroom-worthy shine once again.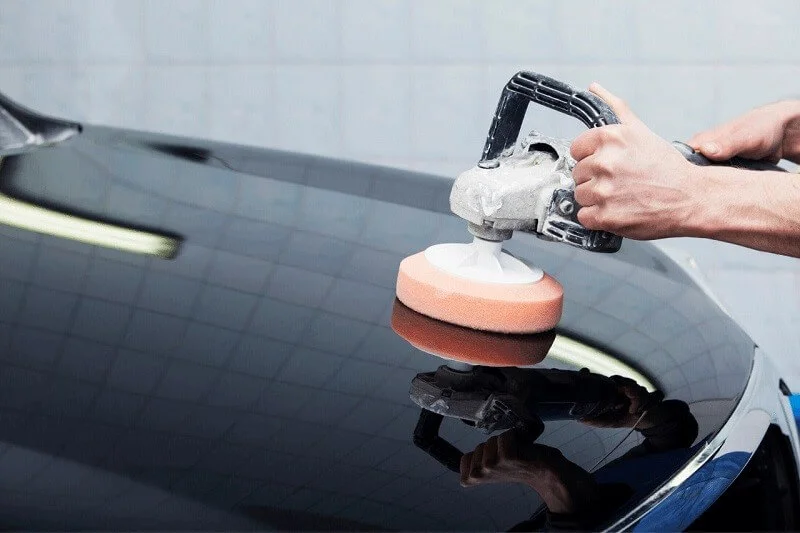 Paint Correction - From $450
Paint correction, also referred to as a cut and polish, is the ultimate solution to revive the appearance of your car paint, restoring it to its former glory. Over time, paint can lose its lustre, becoming dull or hazy, and may develop light scratches. However, with a paint correction, your car's surface will be rejuvenated, returning its original shine.
Whether you plan to sell your car and want to enhance its value or simply wish to relish the finish you once had or never had the chance to experience in the case of a second-hand or classic car, paint correction is an excellent choice. It breathes new life into your vehicle's exterior, leaving it looking its absolute best once more.
Key Benefits of Paint Correction
At Car Detailing Central Coast, we exceed the standard with our exceptional range of Other Services designed to cater to all your automotive needs. Discover the transformative power of these offerings:
If you desire a swift and effective refresh for your vehicle, our
Mini Detailing
service is the ideal solution. This package offers a comprehensive hand wash, tire cleaning, interior vacuuming, window cleaning, and a thorough wipe-down of the dashboard and door panels. Despite being our most budget-friendly option, we assure you that your car will emerge with a noticeable enhancement in its overall appearance.
Your car's interior sometimes requires extra care and attention to keep it pristine. Our
Interior Car Detail
service is tailored to address every nook and cranny of your vehicle's inside. Our team will thoroughly vacuum and clean all surfaces, including seats, carpets, and upholstery. We will also take care of door jambs and offer a refreshing treatment to your vehicle's air conditioning system. You'll be amazed at the transformation we can achieve with our Interior Detail package.
Whether you're preparing to sell your car or simply aiming for that showroom-ready look, our
Full Car Detail
service is tailored to elevate your vehicle's appearance to its absolute best. Our team pays meticulous attention to detail as we embark on a comprehensive exterior and interior cleaning process. This includes paint decontamination, precise hand waxing, thorough wheel and tire detailing, and a complete interior restoration. Get ready to leave a lasting impression with our Pre-Sale Full Car Detail, as your car shines like new.
Experience the ultimate in paint protection and a captivating, long-lasting shine with our Ceramic Coating service. Our team of experts will skillfully apply a premium ceramic coating to your vehicle's exterior, forming a solid protective layer that acts as a shield against environmental contaminants, harmful UV rays, and minor scratches. Not only will this coating provide a brilliant gloss, but it will also make maintaining your vehicle a breeze. Revel in the advantages of having a pristine and well-protected car with our exceptional
Ceramic Coating
package.
Paint Correction Central Coast
Why Choose Car Detailing Central Coast?
At Car Detailing Central Coast, we take pride in being specialists in car detailing, ceramic coatings and paint protection. Our team consists of highly trained professionals with extensive experience in this field. We stay up-to-date with industry trends and techniques to ensure your vehicle receives the best possible care. When you choose us, you can rest assured that your car will be in the hands of experts who can protect and enhance its appearance.
Using high-quality products is crucial to achieving exceptional results. That's why we exclusively use premium-grade ceramic coatings and paint protection solutions. These products offer superior protection against environmental contaminants, UV rays, and scratches. By selecting Car Detailing Central Coast, you guarantee your vehicle will receive the best treatments.
Car detailing requires precision and attention to detail, and we excel in both aspects. We go the extra mile to ensure that every nook and cranny of your vehicle is meticulously cleaned and protected. Our team in Central Coast is passionate about cars and takes immense pride in transforming your vehicle into a stunning masterpiece. We leave no stone unturned in delivering exceptional detailing services from the exterior to the interior.
We understand that each vehicle is unique, and so are the preferences of its owner. At Car Detailing Central Coast, we offer personalised solutions tailored to your specific needs. Whether you want a complete interior and exterior detailing package or focus on specific areas, we have customizable options to suit every requirement and budget. We aim to provide services that meet your expectations and satisfy you with the results.
Convenience and Customer Satisfaction
We prioritize your convenience and satisfaction above all else. Our team in Central Coast works efficiently to deliver timely services without compromising on quality. Additionally, we are committed to providing excellent customer service and ensuring you have a pleasant experience. From the moment you contact us to the completion of the detailing process, we are here to address your queries and ensure your utmost satisfaction.
Frequently Asked Questions
Don't wait to give your car the care it deserves. Contact Car Detailing Central Coast – Ceramic Coatings & Paint Protection today to schedule an appointment or inquire about our services. Our experienced team in Central Coast is ready to restore brilliance to your vehicle and exceed your expectations with our professional car detailing solutions. Let us bring out the best in your car!
Get A Free Car Detailing Quote Today!
Simply fill out the form below and one of our car detailing professionals will be in touch with you shortly!
Our Car Detailing Central Coast Locations
Car Detailing Central Coast – Ceramic Coating & Paint Protection proudly extends its services across multiple locations. Our offerings include Pre Car Detail, enhancing every aspect of your vehicle's appearance. An Interior Car Detail ensures a fresh and inviting cabin environment. For a quick rejuvenation, opt for our Mini Detail. With our Paint Correction service, we expertly remove imperfections, restoring your car's pristine finish. No matter where you are, trust us to deliver meticulous care that leaves your vehicle looking its best. Car Detailing Central Coast is dedicated to providing exceptional services, ensuring your vehicle shines inside and out, regardless of location.