Interior Car Detail Service
Interior Car Detail Service
Preserving Brilliance through Premium Interior Car Detailing
At Car Detailing Central Coast – Ceramic Coating & Paint Protection, we breathe new life into your car's interior with our impeccable Interior car detail service. Our team of skilled detailers is passionate about restoring and enhancing every aspect of your car's interior. From meticulously cleaning and conditioning your seats to revitalizing your dashboard and door panels, we leave no corner untouched. Step inside a world of luxury as we remove stains, and banish odours, and bring back that showroom shine—experience automotive indulgence like never before with our interior car detail service.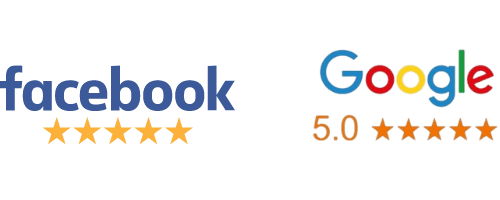 Interior Car Detail - From $220
At our central coast detailing centre, we understand the importance of giving meticulous attention to the interior of your vehicle. After all, it's the space where you spend the majority of your time, whether it's daily commutes to work or weekend getaways. We believe that your interior should look its best, no matter what mess life throws your way – be it dog fur, kids' spills, or accidental coffee mishaps. Our skilled specialists in Central Coast have the expertise to bring your car's interior back to a pristine and fresh state. Treat your car to a thorough interior detail today and experience the expertise of the Central Coast's car detailing specialists.
What Is An Interior Car Detail?
An interior car detail is a comprehensive and meticulous cleaning and restoration process that focuses on the interior components of a vehicle. It involves deep cleaning and conditioning of seats, carpets, upholstery and attention to intricate details like the dashboard, door panels, and vents. The goal is to rejuvenate the car's interior, remove dirt, stains, and odours, and leave it looking and feeling fresh, comfortable, and as good as new. Experience the ultimate car interior transformation with our Interior Car Detail service.
Benefits Of An Interior Car Detail
At Car Detailing Central Coast, we exceed the standard with our exceptional range of Other Services designed to cater to all your automotive needs. Discover the transformative power of these offerings:
Give your compact ride the royal treatment it deserves. Our mini car detai service focuses on delivering a quick but thorough clean ensuring your car looks as good as possible. With our mini detail your car will sparkle inside and out, leaving you with a smile.
Is your car's paint suffering from swirl marks, scratches, or oxidation? Our
Paint Correction
service is here to the rescue. Through cutting-edge techniques, we eliminate imperfections, bringing back a flawless and showroom-worthy finish.
Prepare your car for its grand entrance! our full car detai | pre-sale service is designed to make your vehicle stand out and impress potential buyers. We care for every nook and cranny, ensuring your car looks impeccable and commands attention.
For the ultimate in protection and shine, our
ceramic coating
service is the way to go. This high-quality coating strongly bonds your car's paint, providing long-lasting protection against environmental elements, UV rays, and contaminants. Say hello to a glossy, hydrophobic, and easy-to-clean surface.
Interior Car Detailing Central Coast
Why Choose Car Detailing Central Coast?
At Car Detailing Central Coast, we take pride in being specialists in Interior Car Detailing. Our team consists of highly trained professionals with extensive experience in this field. We stay up-to-date with industry trends and techniques to ensure your vehicle receives the best possible care. When you choose us, you can rest assured that your car will be in the hands of experts who can protect and enhance its appearance.
Using high-quality products is crucial to achieving exceptional results. That's why we exclusively use premium-grade products and solutions. These products help us to achieve the best possible results for you and your vehicle.
Precision and attention to detail are the cornerstones of our car detailing services, and we take great pride in excelling in both aspects. Every nook and cranny of your vehicle receives our meticulous care and protection as we go the extra mile to ensure nothing is overlooked. Our team of passionate car enthusiasts is dedicated to transforming your vehicle into a stunning masterpiece. From the exterior to the interior, we leave no stone unturned in delivering exceptional detailing services that will leave your car looking and feeling like new.
At Car Detailing Central Coast, we recognize that every vehicle is distinct, just like its owner's preferences. That's why we take pride in offering personalized solutions that cater to your specific needs. Whether you desire a comprehensive interior and exterior detailing package or wish to focus on particular areas, we provide customizable options to fit every requirement and budget. Our goal is to deliver services that not only meet but exceed your expectations, leaving you fully satisfied with the remarkable results.
Convenience and Customer Satisfaction
We prioritise your convenience and satisfaction above all else. Our team works efficiently to deliver timely services without compromising on quality. Additionally, we are committed to providing excellent customer service and ensuring you have a pleasant experience. From the moment you contact us to the completion of the detailing process, we are here to address your queries and ensure your utmost satisfaction.
Frequently Asked Questions
Please don't wait to give your car the care it deserves. Contact Car Detailing Central Coast – Ceramic Coatings & Paint Protection today to schedule an appointment or inquire about our services. Our experienced team is ready to restore brilliance to your vehicle and exceed your expectations with our professional car detailing solutions. Let us bring out the best in your car! Contact us today!
Get A Free Car Detailing Quote Today!
Simply fill out the form below and one of our car detailing professionals will be in touch with you shortly!
Our Car Detailing Central Coast Locations
Car Detailing Central Coast – Ceramic Coating & Paint Protection proudly extends its services across multiple locations. Our offerings include Full Car Detail, enhancing every aspect of your vehicle's appearance. Interior Auto Detail ensures a fresh and inviting environment. For a quick rejuvenation, opt for our Mini Car Detail. With our Paint Correction service, we expertly remove imperfections, restoring your car's pristine finish. No matter where you are, trust us to deliver meticulous care that leaves your vehicle looking its best. Car Detailing Central Coast is dedicated to providing exceptional services, ensuring your vehicle shines inside and out, regardless of location.